Regular price
Sale price
₱275.00
Unit price
per
Sale
Sold out
Discover the Power of Perlite - Unleash Your Plants' Potential!

Unlock the full potential of your plants with Perlite by Plant Culture PH!

Features:

1. Natural Volcanic Glass: Derived from naturally occurring volcanic glass, our Perlite is a premium-grade soil additive, sourced globally for its exceptional quality.

2. Enhanced Aeration: Perlite's lightweight, porous structure significantly improves root aeration, allowing your plants to absorb more oxygen. This promotes vigorous growth and overall plant health.

3. Optimized Drainage: Achieve the perfect balance of moisture in your soil. Perlite's porous nature enhances drainage, preventing overwatering and root rot, while retaining vital nutrients.

Advantages and Benefits:

Versatile Application: Perlite is the ideal choice for a variety of plants, including cacti, succulents, and any species that thrive in well-draining soil conditions.

Stress-Free Gardening: Say goodbye to soggy soil. Perlite ensures efficient water management, reducing the risk of root diseases and providing a stress-free gardening experience.

Increased Nutrient Uptake: By enhancing root aeration, Perlite supports improved nutrient absorption, leading to healthier, more vibrant plants.

How to Use:

1. Mixing: Blend Perlite into your potting mix at a ratio of 1:1 or as required for your specific plants.

2. Repotting: When repotting, use Perlite as a top dressing to maintain proper drainage and aeration.

3. Watering: Adjust your watering routine to accommodate the improved drainage provided by Perlite. Water your plants as needed based on their individual requirements.

Recommended Plants:

Cacti and Succulents: Create the perfect soil mix for these water-efficient plants.

Herbs: Promote healthy root development and maximize flavor in your homegrown herbs.

Houseplants: Ensure optimal moisture levels for a wide range of indoor greenery.

Vegetables: Boost your vegetable garden's productivity by improving soil aeration and drainage.

Elevate your gardening game with Perlite 5L by Plant Culture PH. Experience the difference in plant growth and vitality. Order your pack today and let your plants thrive like never before!
View full details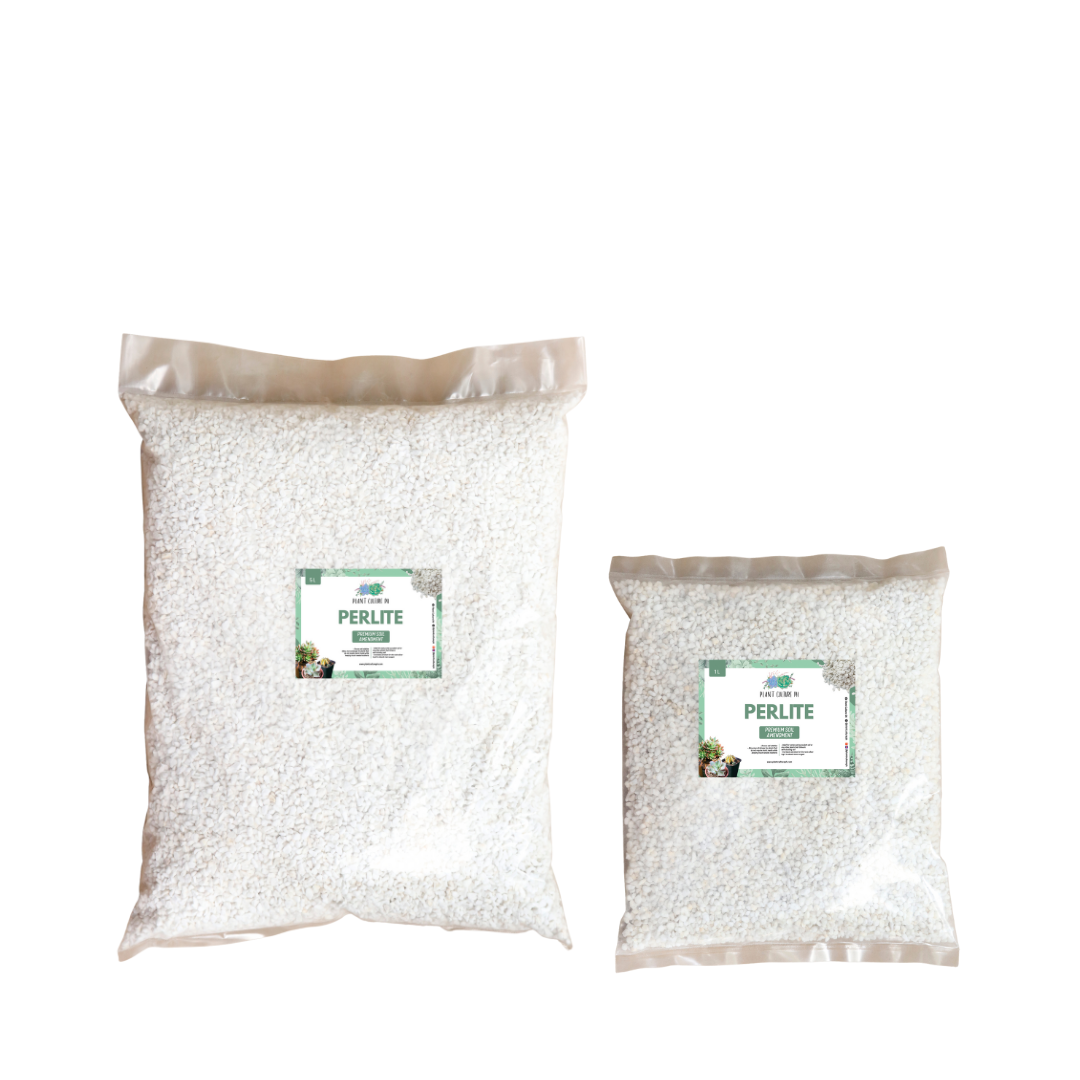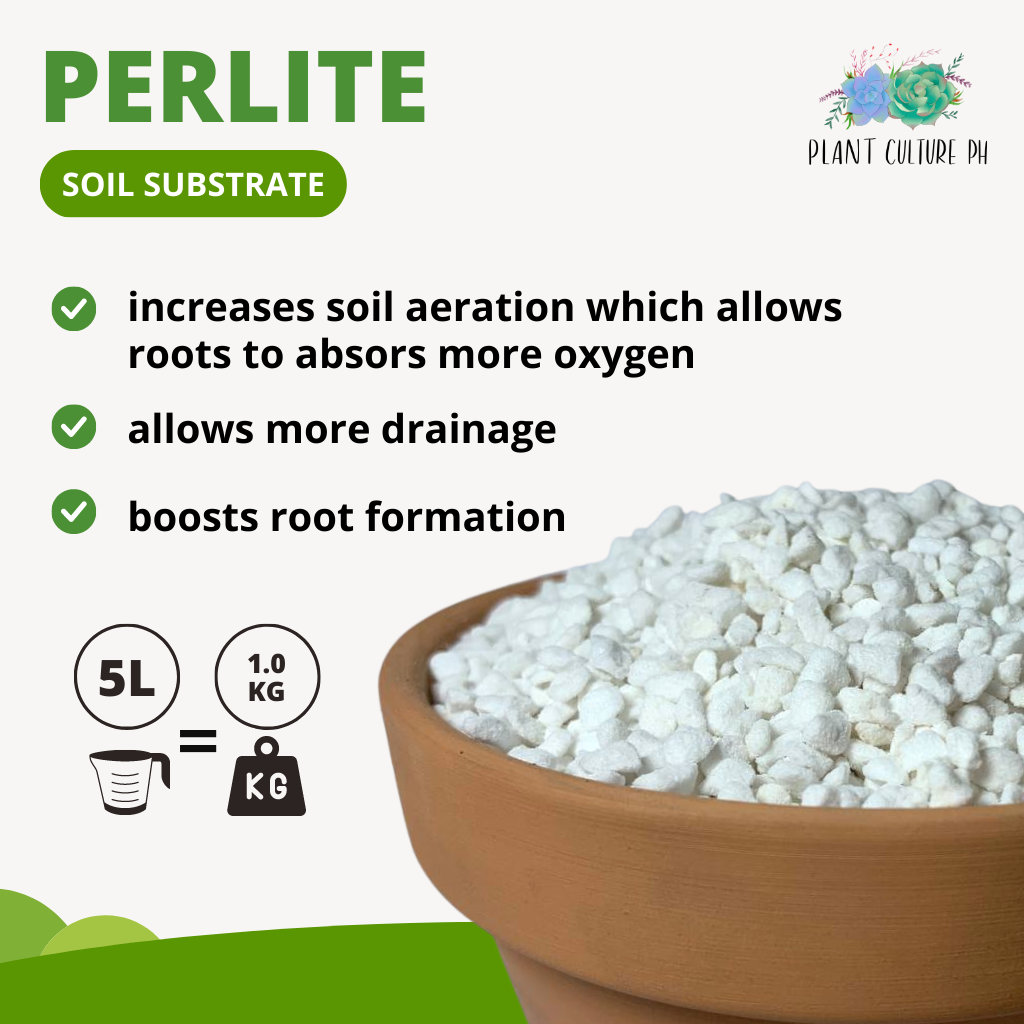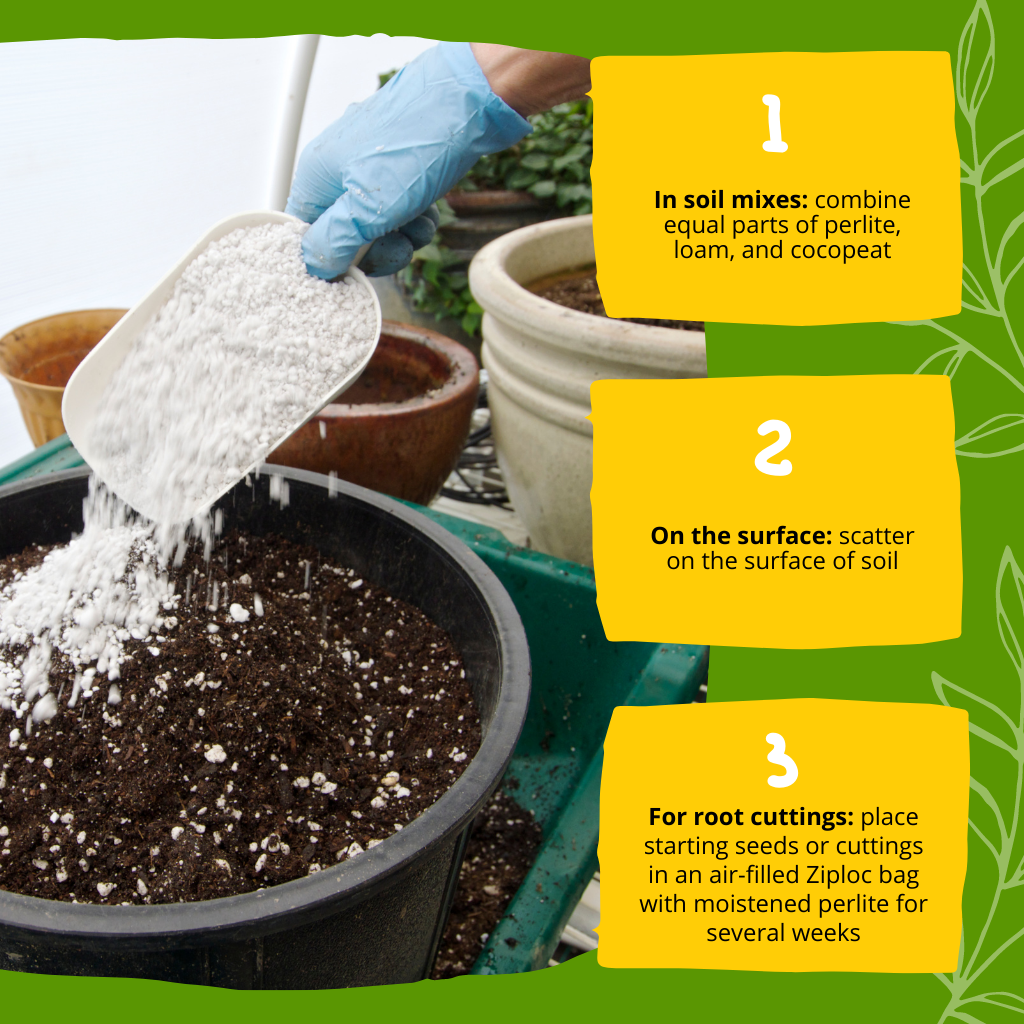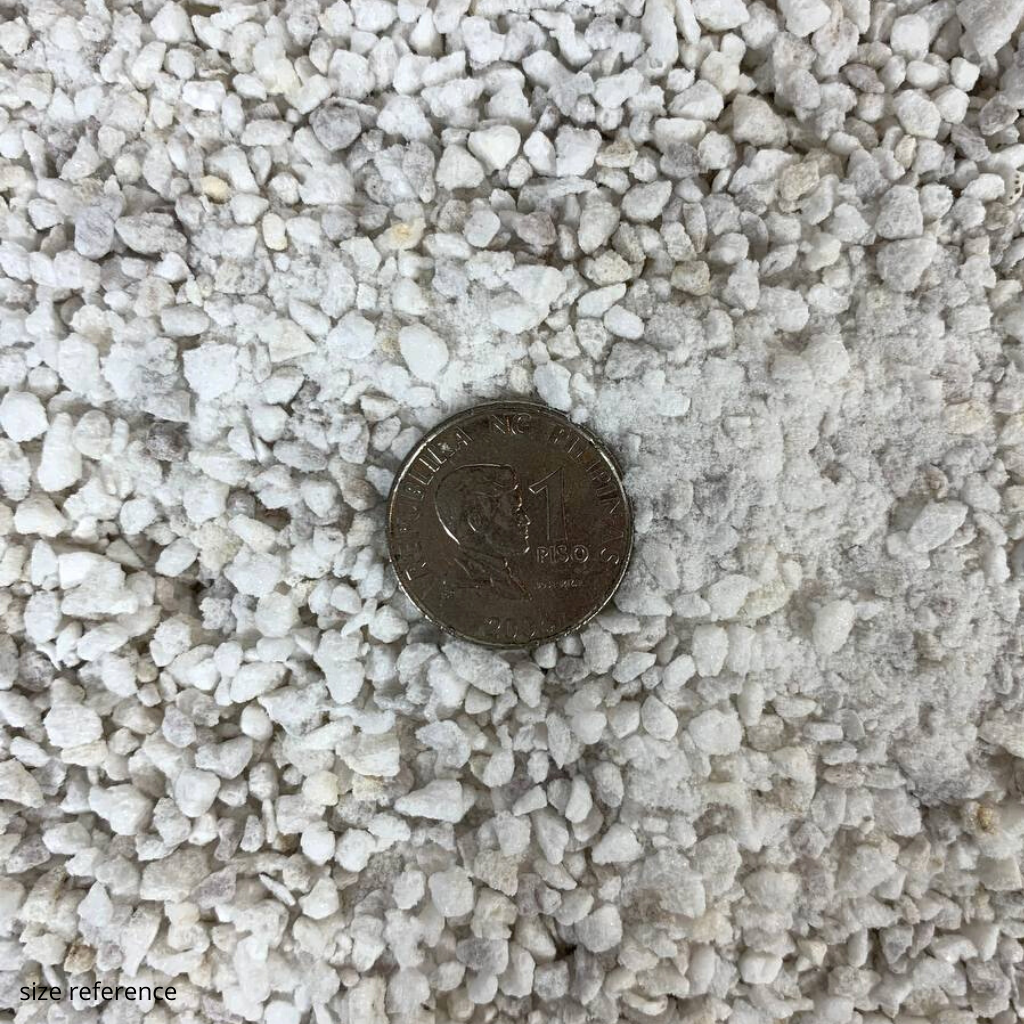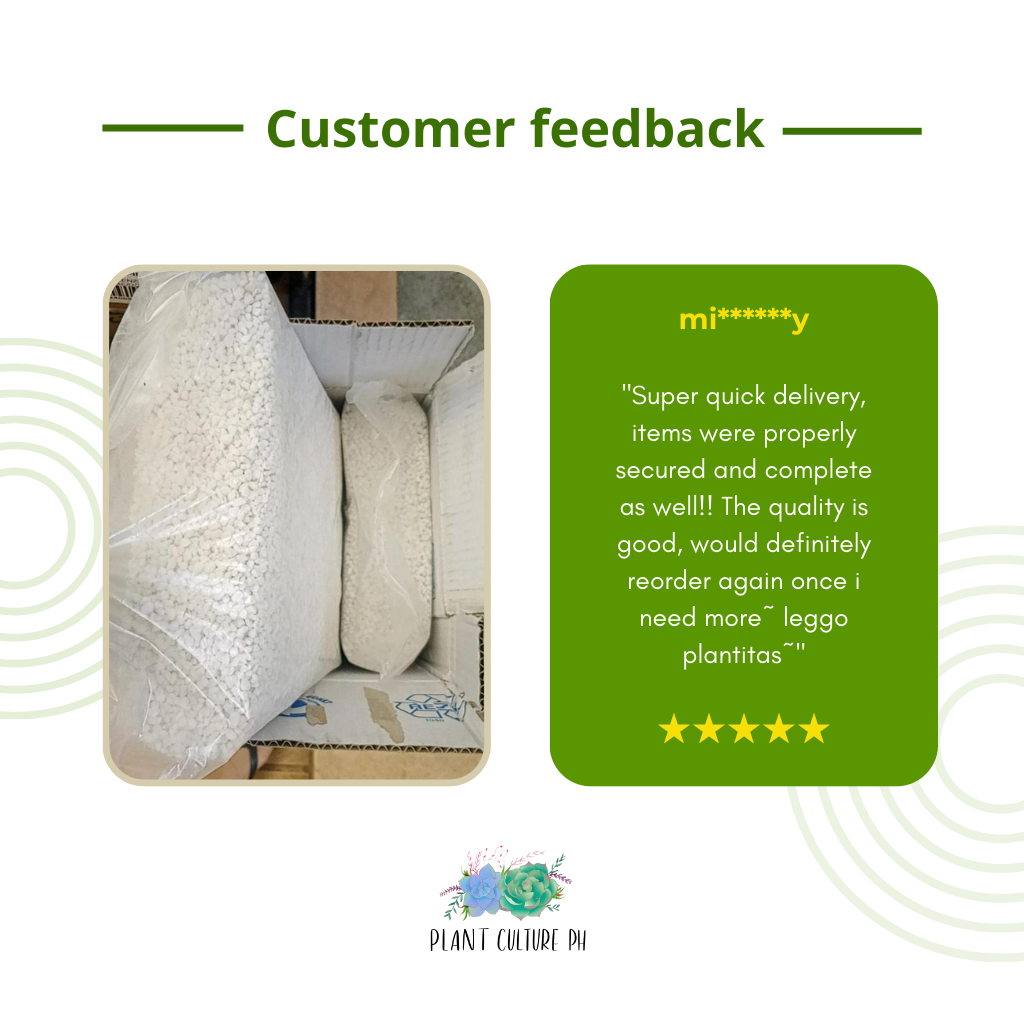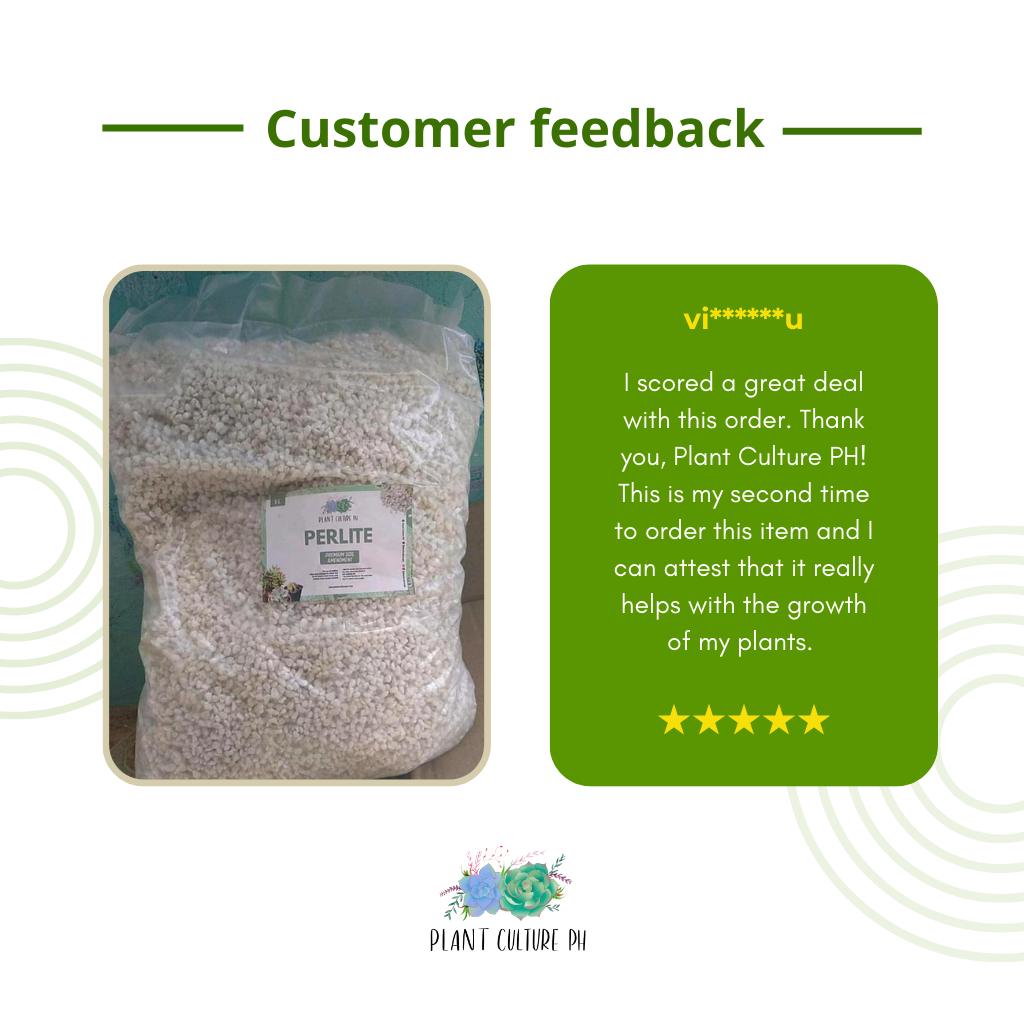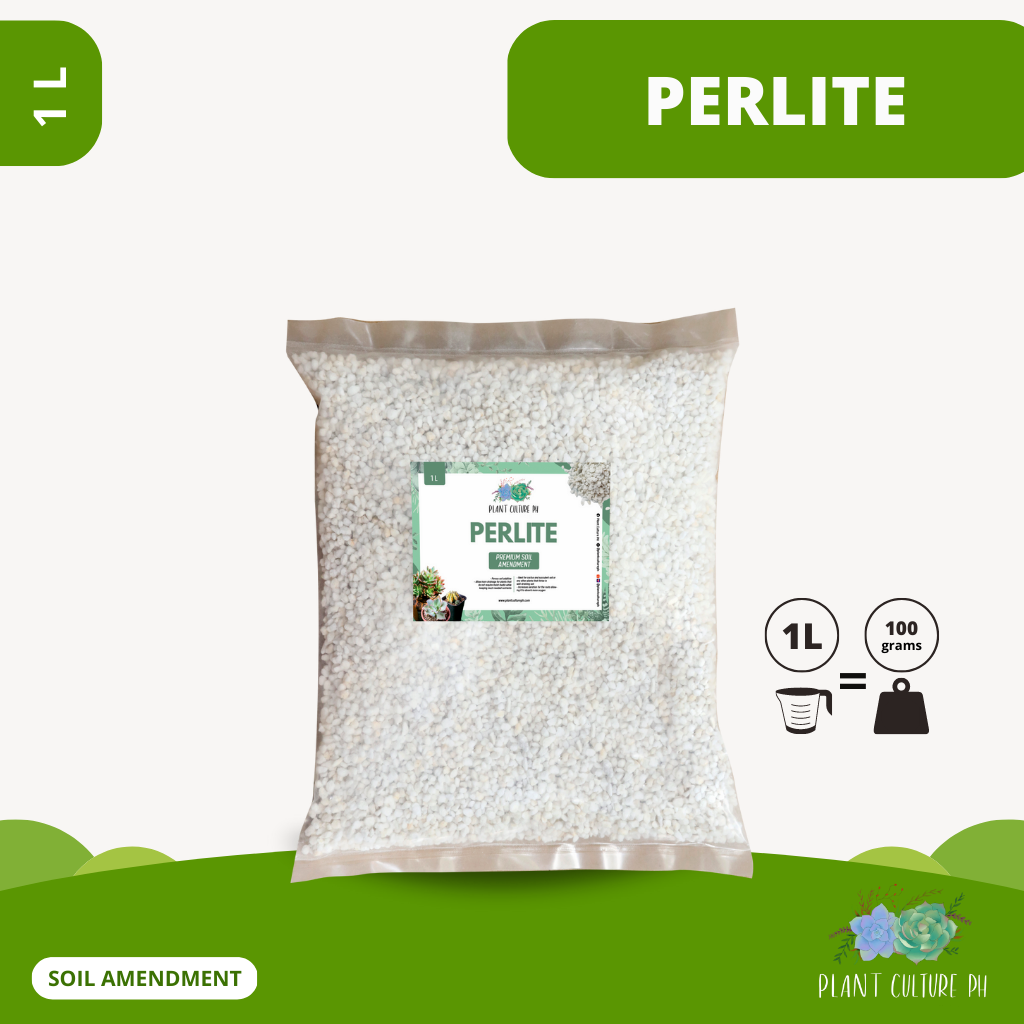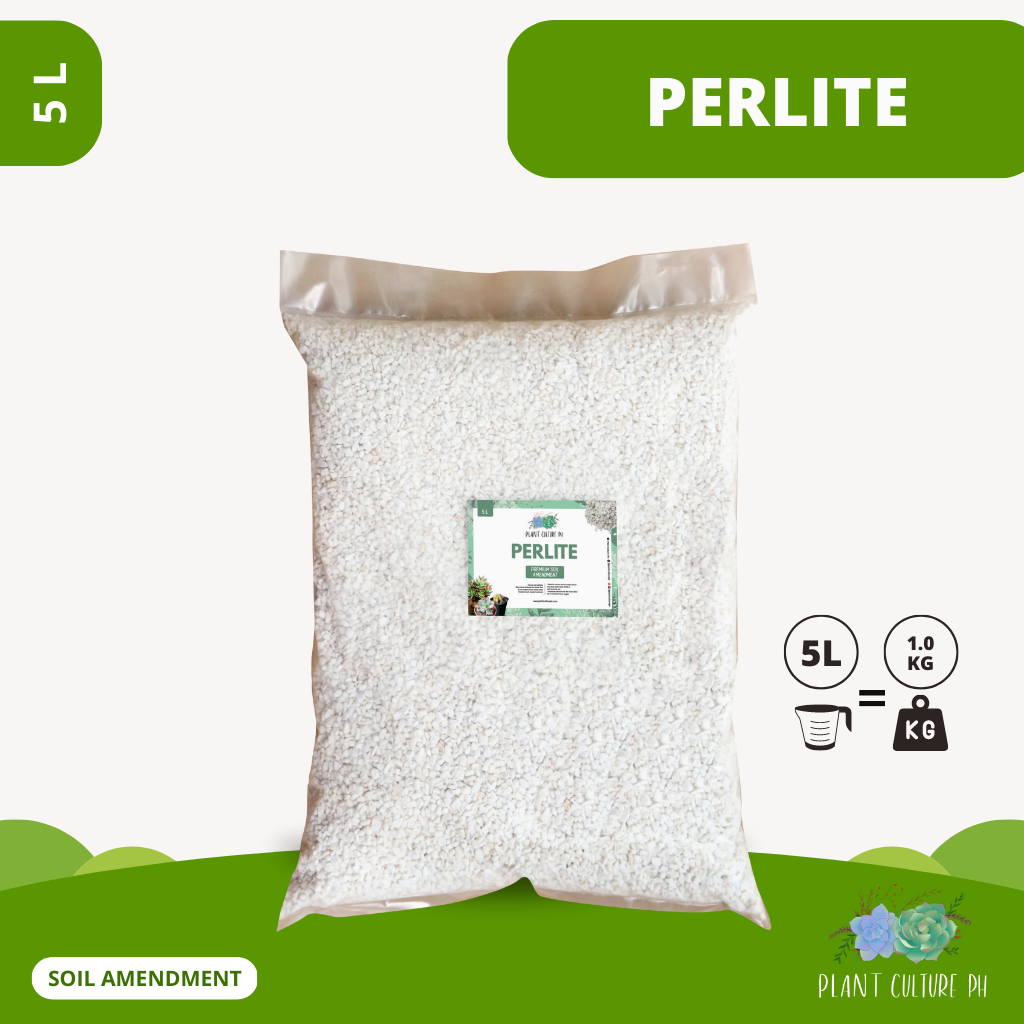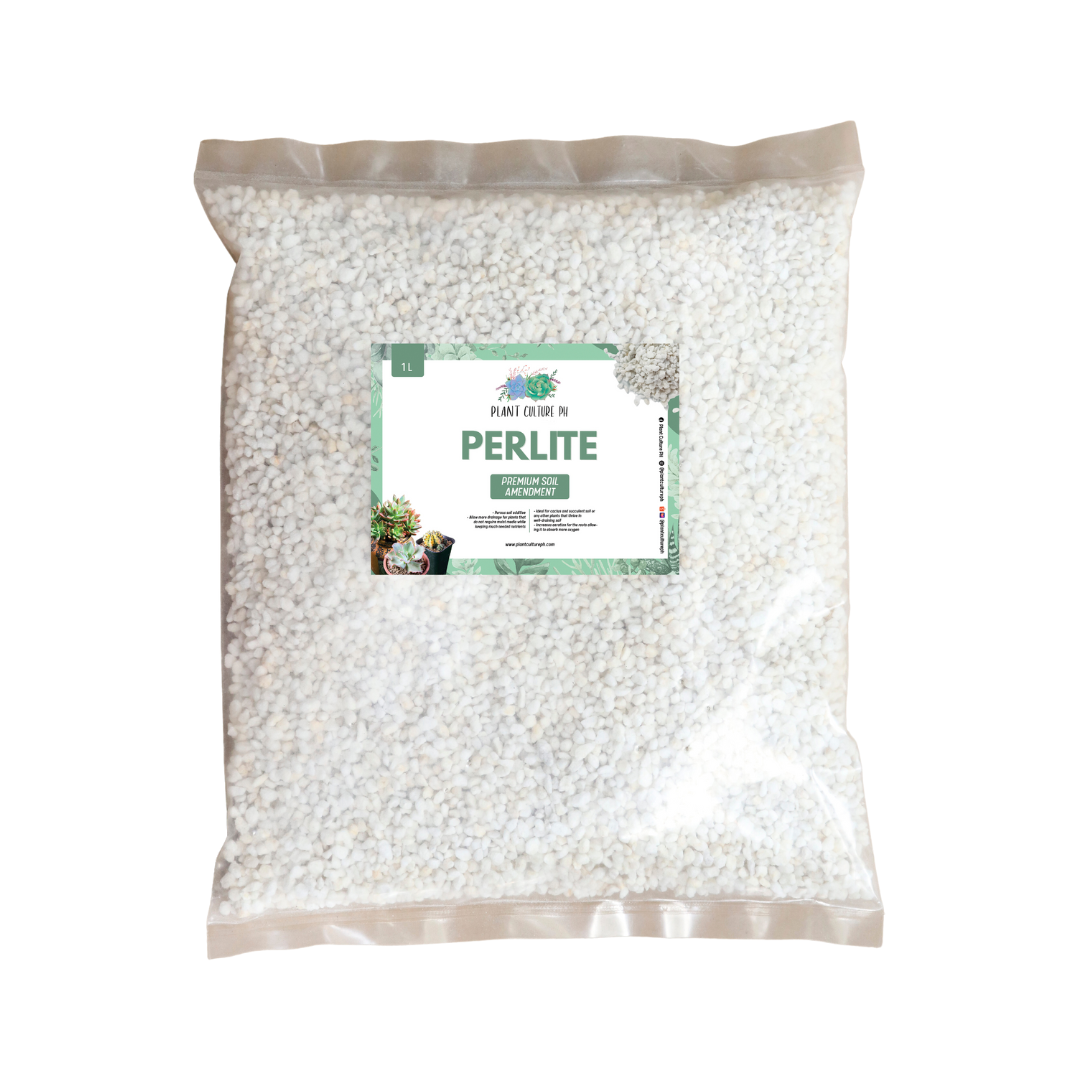 Commonly Asked Questions
What are available payment methods?

✅ Credit/Debit Card

✅ Bank Deposit

✅ GCash

✅ GrabPay
When will I receive my order?

We usually send orders for shipping in 1-2 days and delivered within the same day in Metro Manila. Shipping time may vary for provincial orders.
This is a gift. Can my order be shipped to someone else?

Yes, absolutely! Just enter the recipient's delivery address when you checkout.
Still have questions?

You can call or text us at 0908 174 7255
What Our Customers Are Saying
(⭐⭐⭐⭐⭐) - kiangel3636, Siquijor

Thank you so much for these items. I like them so much! Kudos to the seller who is very accommodating and sends actual pics... Will definitely order again.

(⭐⭐⭐⭐⭐) - Ma. Encarnacion, Santa Rosa City

Air dried well Package is well packed. Walang mushy leaves ang succulents. Normal na may dry leaves. Healthy plants ang dumating. Thank you po PCPH

(⭐⭐⭐⭐⭐) - pet.syling, Taguig City

Effective fungicide. Saved my selloum from dying a few months back. Dami fungi when I checked the roots. Nag recover plant after I used this. Reorder na ito 👍🏻