Regular price
Sale price
₱25.00
Unit price
per
Sale
Sold out
Introducing Plant Culture Premium Loam Soil, the ultimate choice for landscaping projects, as well as cultivating vibrant vegetable and fruit-bearing plants. Our pack provides you with a premium soil solution that excels in various applications, ensuring stunning landscapes and thriving gardens.

Crafted with meticulous attention to detail, our premium loam soil is specifically formulated to meet the unique needs of landscaping projects. It combines the perfect blend of organic matter, minerals, and nutrients to create an optimal growing medium that supports healthy plant growth and enhances the overall aesthetics of your outdoor spaces.

When used in landscaping, Plant Culture Premium Loam Soil offers a range of advantages. Its balanced composition provides the essential nutrients that ornamental plants, shrubs, and trees require for robust root systems, lush foliage, and vibrant blooms. The rich organic matter in our soil promotes moisture retention, reducing the frequency of watering and ensuring plants remain hydrated during hot, dry periods. Furthermore, the optimal porosity of our loam soil facilitates excellent drainage, preventing waterlogging and protecting plants from root diseases.

In addition to landscaping, our premium loam soil is also an exceptional choice for vegetable and fruit-bearing plants. Whether you're cultivating a small vegetable garden or tending to fruit trees, our soil provides the ideal foundation for healthy, productive growth. It offers the necessary nutrients and soil structure to support abundant yields, ensuring you can enjoy a bountiful harvest of fresh, homegrown produce.

No matter the application, Plant Culture Premium Loam Soil guarantees exceptional quality. We prioritize sourcing ingredients from trusted suppliers and implementing strict manufacturing standards to deliver a consistent and reliable product. Our soil undergoes rigorous testing to ensure it is free from harmful pathogens and contaminants, providing a safe and nurturing environment for your plants and landscaping projects.

Whether you're an experienced landscaper or a passionate gardening enthusiast, using Plant Culture Premium Loam Soil is effortless. Simply incorporate it into your existing soil for landscaping projects or fill your containers, raised beds, or garden plots for vegetable and fruit gardens. Watch as your plants thrive, transforming your outdoor spaces into breathtaking displays of beauty and abundance.

Elevate your landscaping and gardening endeavors with Plant Culture Premium Loam Soil. Order your pack today and experience the remarkable difference our exceptional soil makes in creating stunning landscapes and cultivating thriving vegetable and fruit-bearing plants. Unleash the full potential of your outdoor spaces and enjoy the rewards of a flourishing garden with our trusted and reliable soil solution.
View full details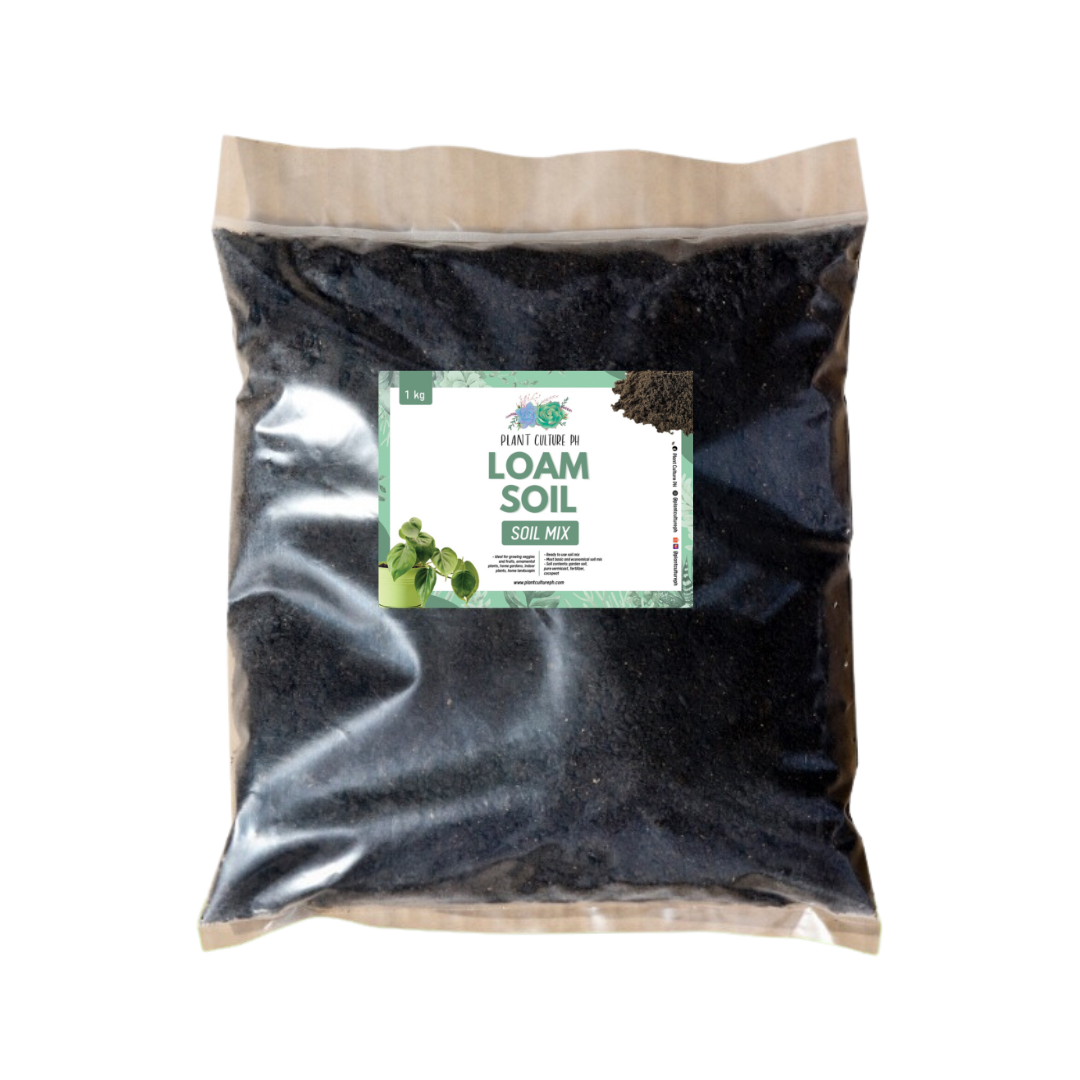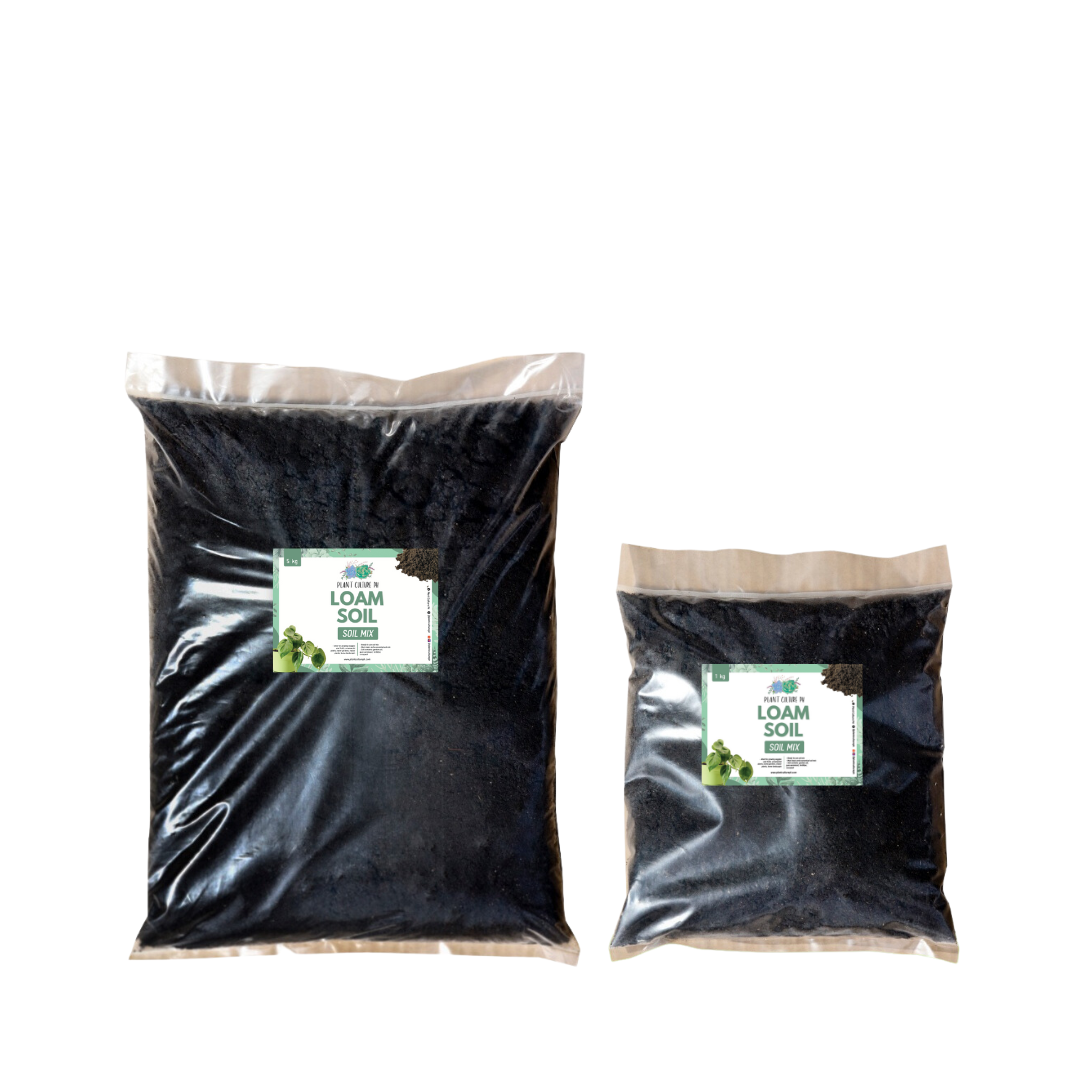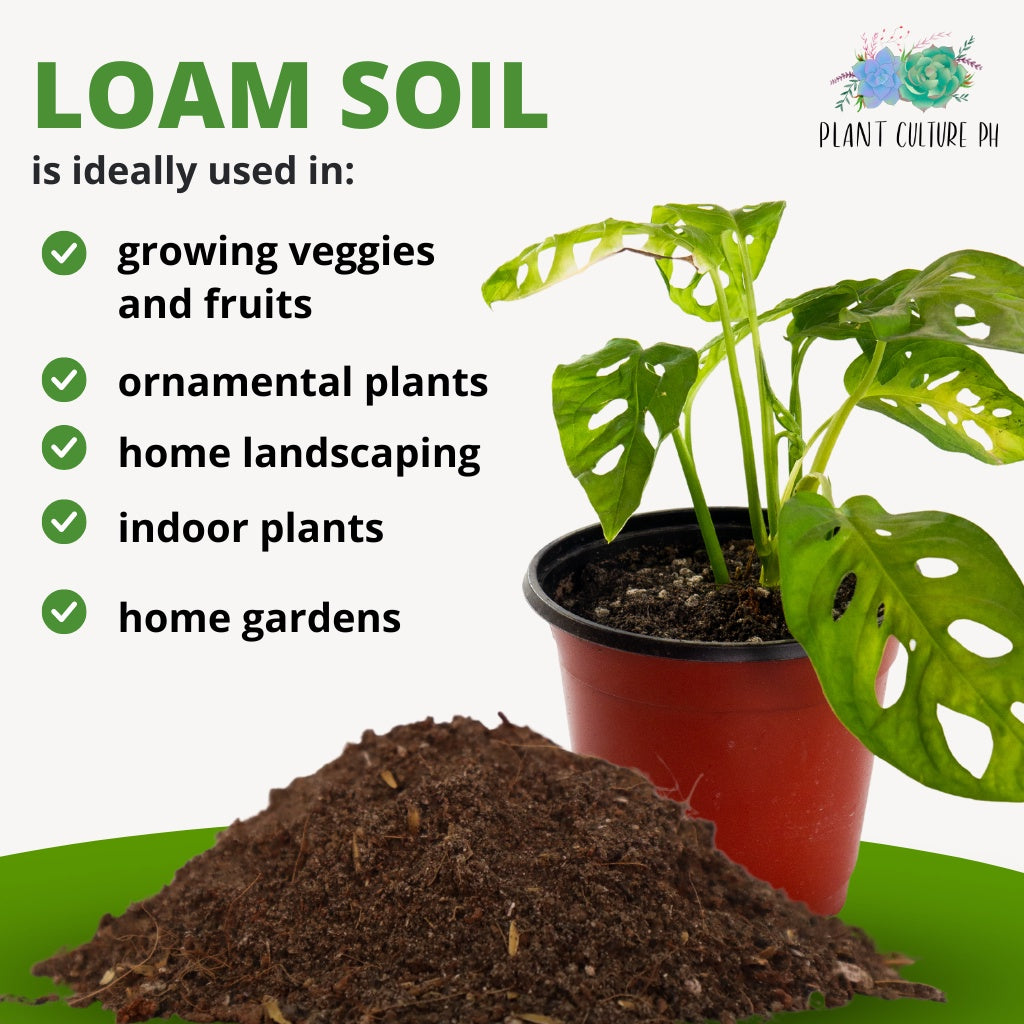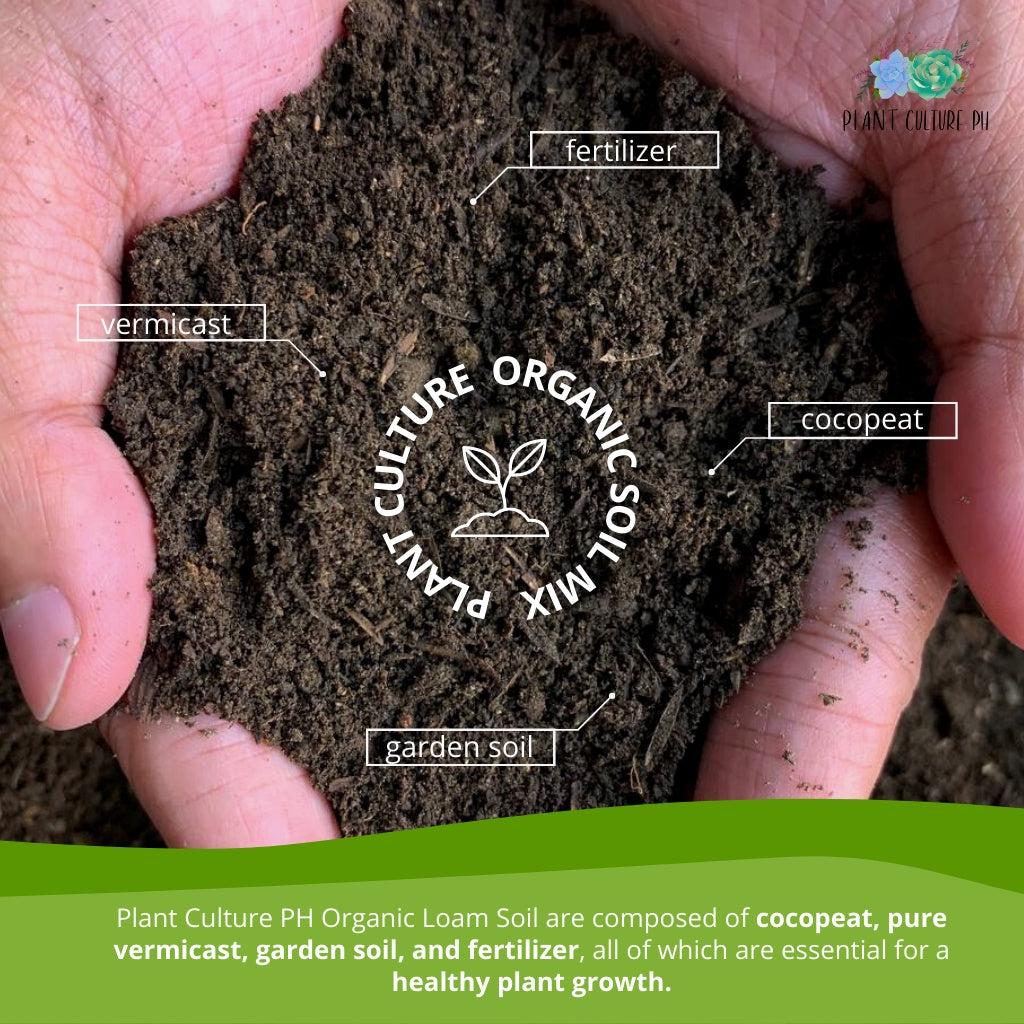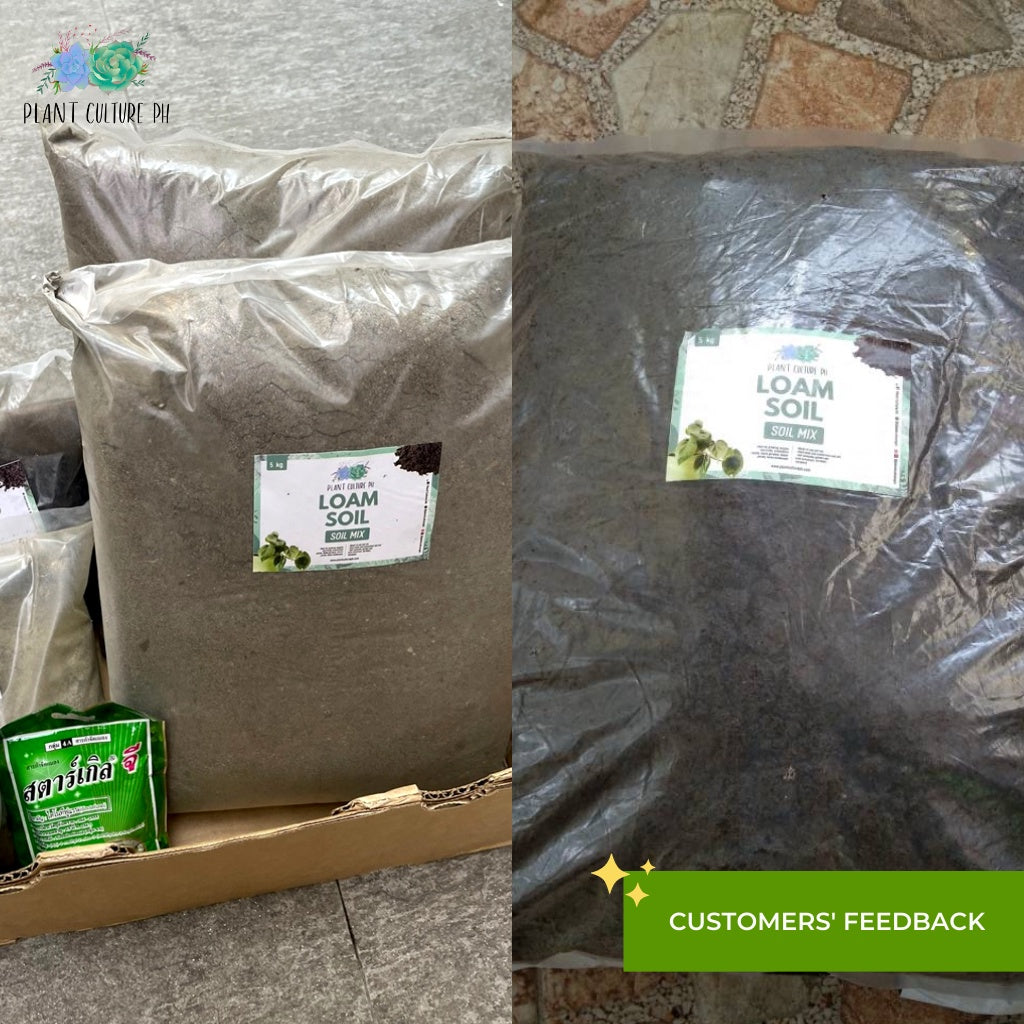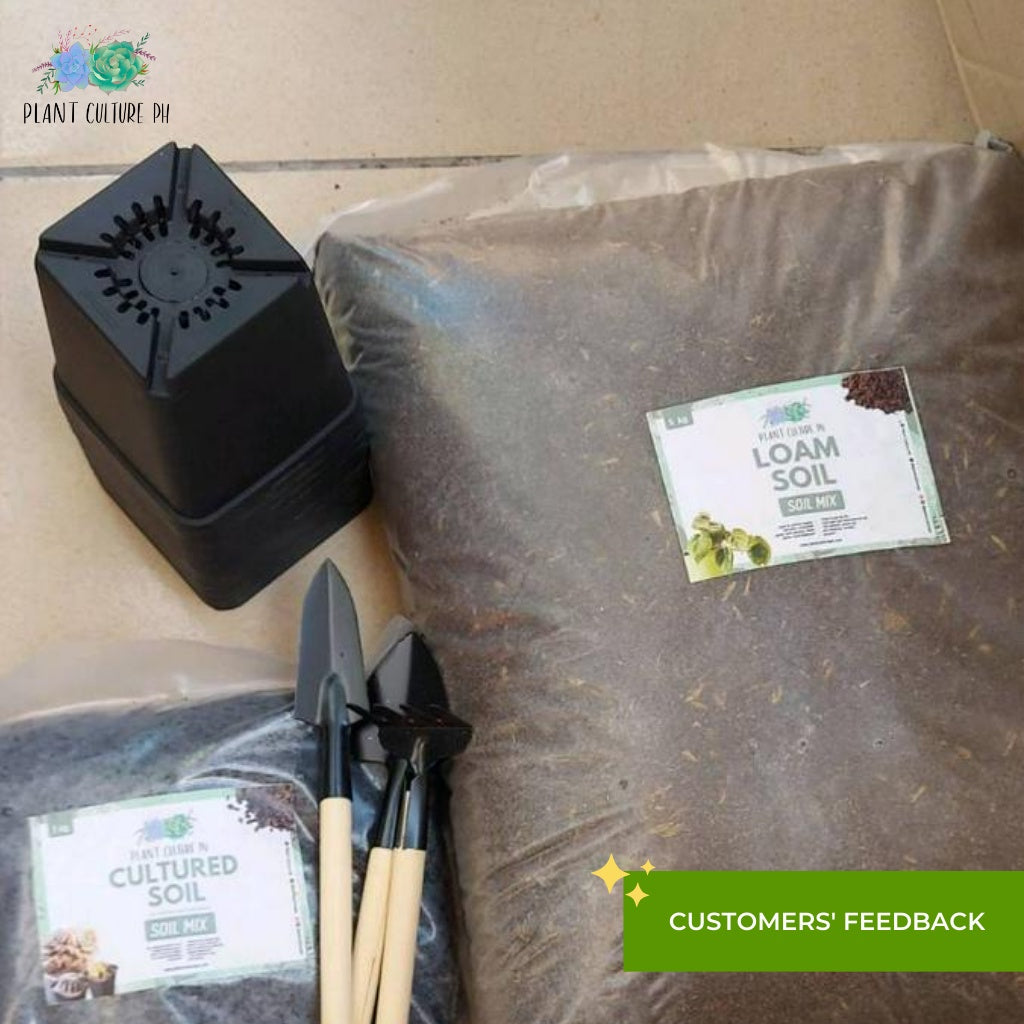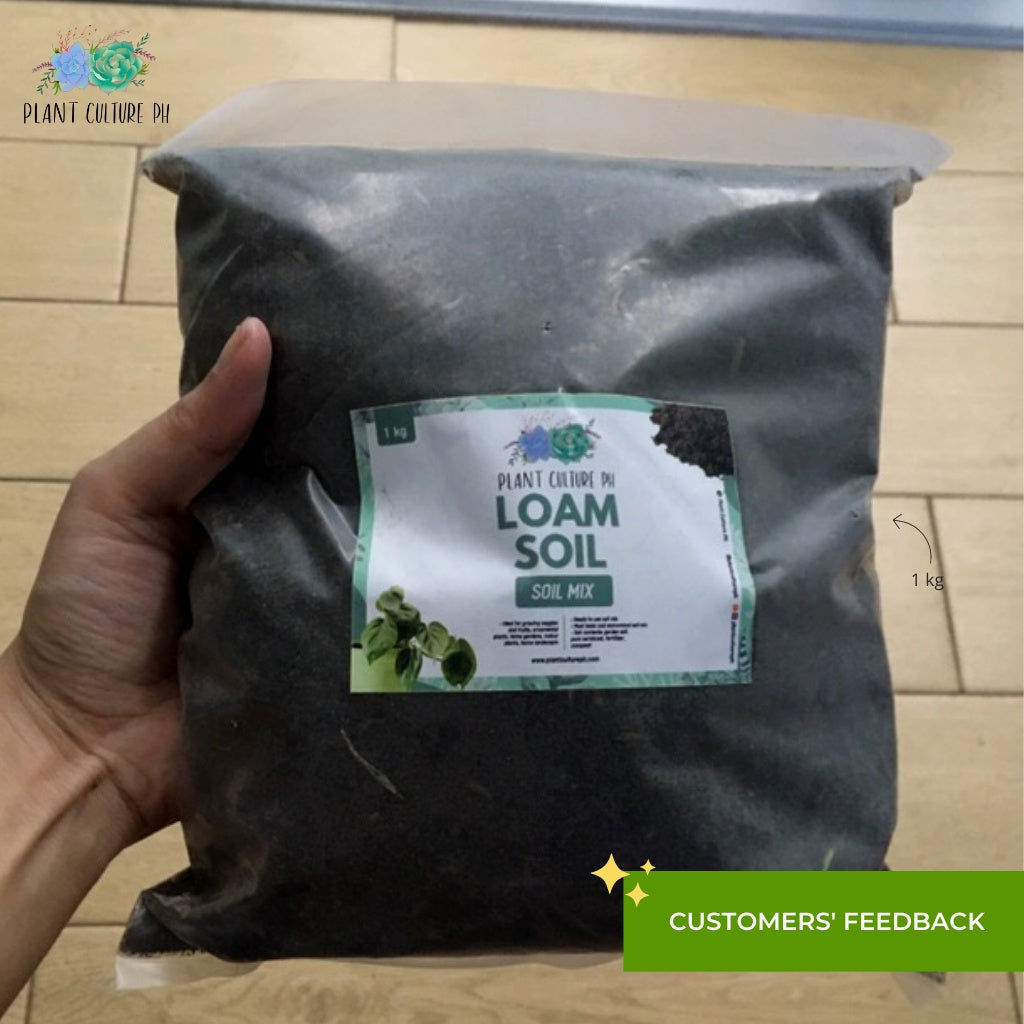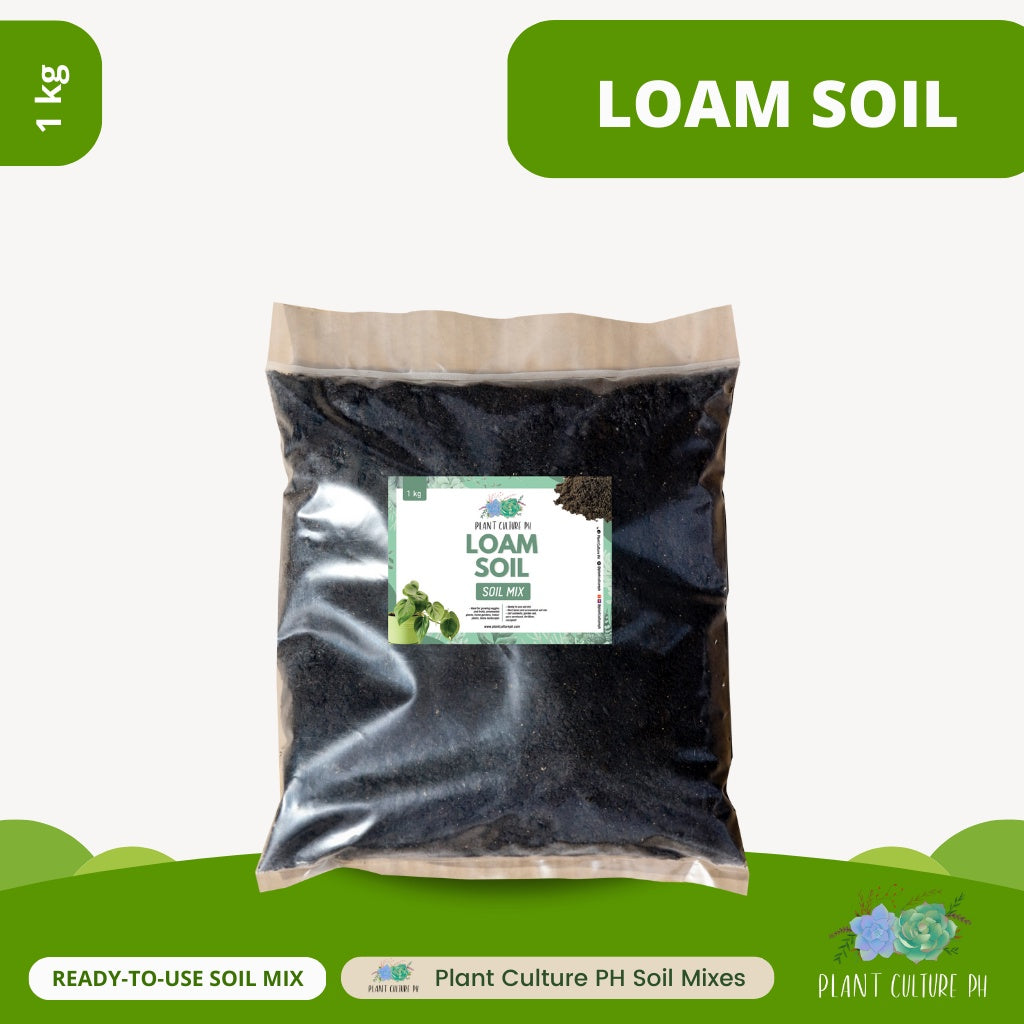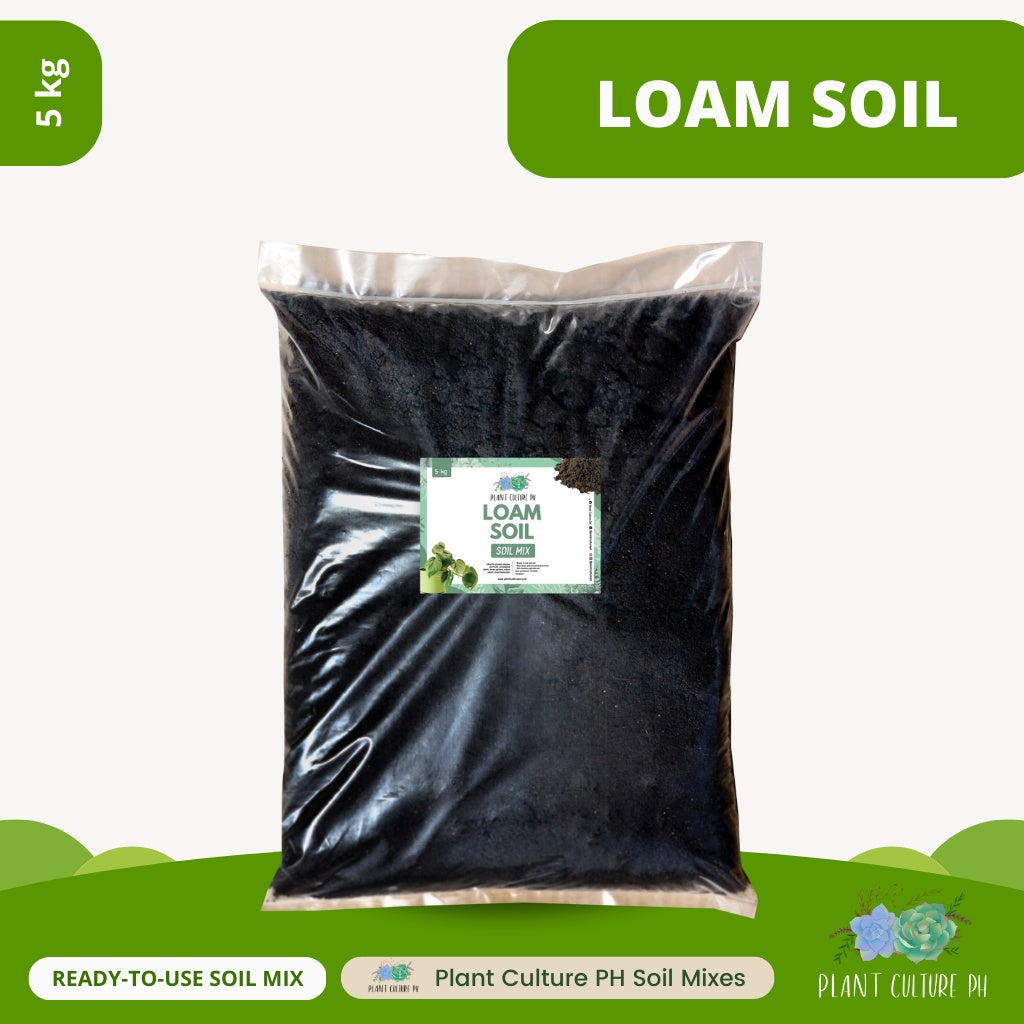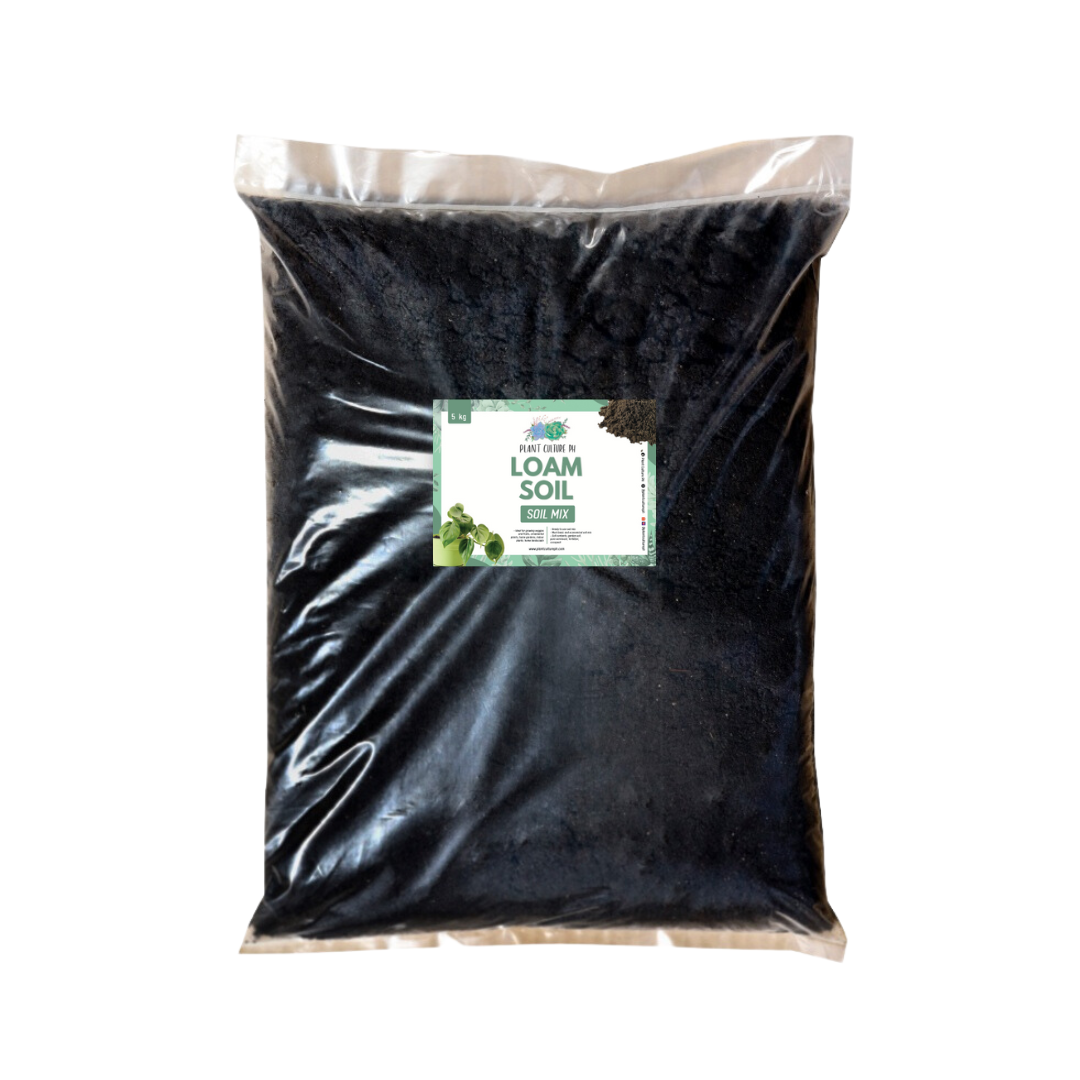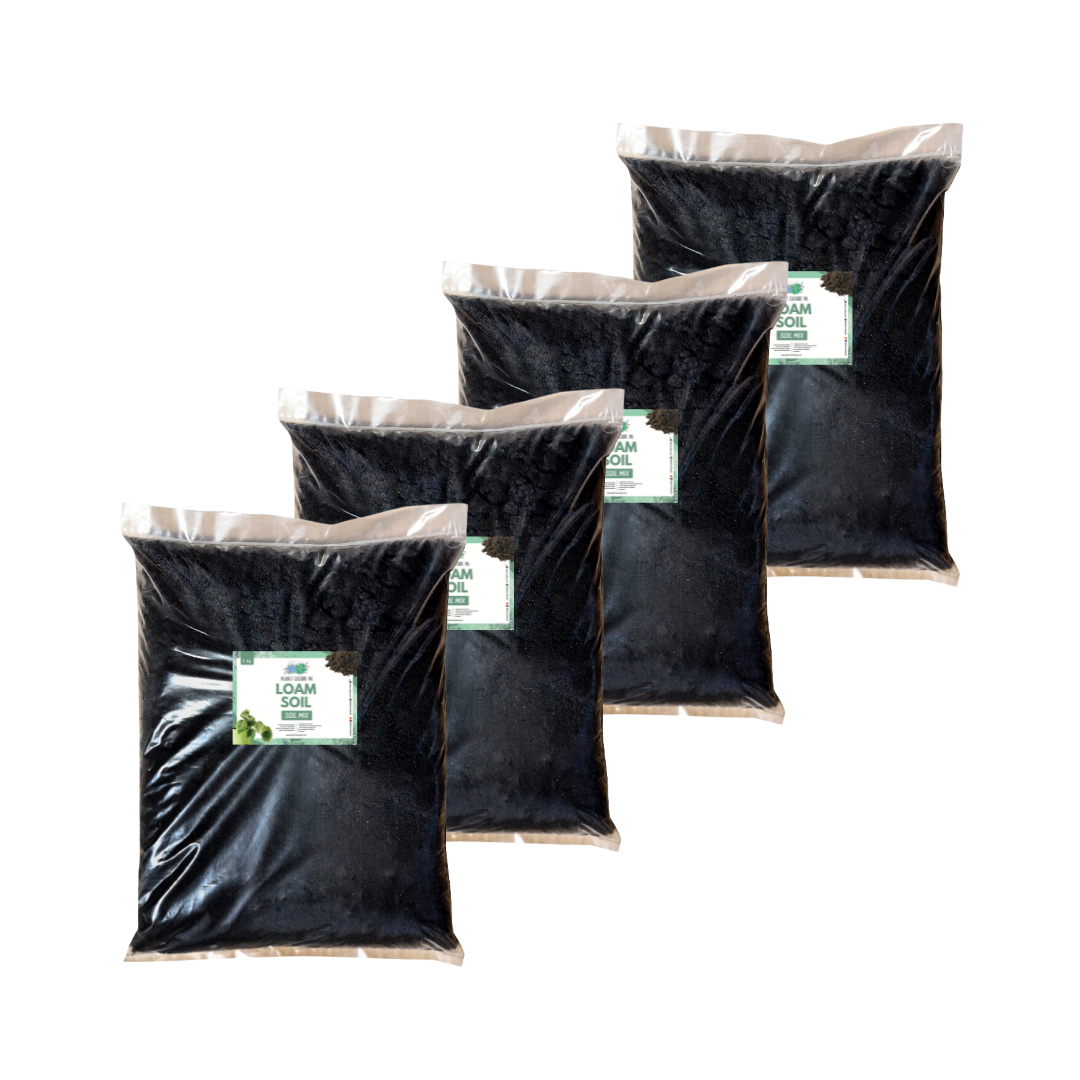 Commonly Asked Questions
What are available payment methods?

✅ Credit/Debit Card

✅ Bank Deposit

✅ GCash

✅ GrabPay
When will I receive my order?

We usually send orders for shipping in 1-2 days and delivered within the same day in Metro Manila. Shipping time may vary for provincial orders.
This is a gift. Can my order be shipped to someone else?

Yes, absolutely! Just enter the recipient's delivery address when you checkout.
Still have questions?

You can call or text us at 0908 174 7255
What Our Customers Are Saying
(⭐⭐⭐⭐⭐) - kiangel3636, Siquijor

Thank you so much for these items. I like them so much! Kudos to the seller who is very accommodating and sends actual pics... Will definitely order again.

(⭐⭐⭐⭐⭐) - Ma. Encarnacion, Santa Rosa City

Air dried well Package is well packed. Walang mushy leaves ang succulents. Normal na may dry leaves. Healthy plants ang dumating. Thank you po PCPH

(⭐⭐⭐⭐⭐) - pet.syling, Taguig City

Effective fungicide. Saved my selloum from dying a few months back. Dami fungi when I checked the roots. Nag recover plant after I used this. Reorder na ito 👍🏻